Part 1 – Starting out
Lots of people fantasize about the idea of writing a book. Very often the idea starts with wanting to document their life story and experiences. The reality is that not a lot of people actually follow through with that dream. Why is that? I think there are a number of reasons.
We are all such busy people these days so to find enough time to put some space aside to fit in writing takes a lot of self-discipline. There are certain qualities that you need to write a book – determination, tenacity, patience, sound reasoning, fearlessness – I could go on. In fact, I will. You also need to be a good communicator, a good observer and have knowledge of grammar, spelling and punctuation.
So what would motivate someone who has not been put off so far? Having a vivid imagination helps as well as being able to research ideas. You need to be persistent and creative and a big one is being resilient. You have to have a thick skin to take the bad reviews you will inevitably receive.
If you're going to write a novel then it is suggested that you write in a genre you enjoy reading. Write something you would like to read yourself. I was advised when I started out to read as much as I could in the relevant genre and really study the books I enjoyed to find out why. Was it the hook I enjoyed? What makes certain books page turners and keeps your interest?
It is also best when starting out to write about what you know. The process is arduous enough so you don't want to spend hours doing research if you can help it.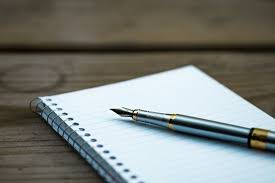 Once you've decided on your genre, you'll then need to generate some ideas about what is going to be in the book. Have a brainstorming session and come up with a few storylines.
So where do you get these ideas from? Some may come from personal experiences both for yourself and others you know. Let your imagination run wild and don't discount anything at this stage. There may be stories in the news that interest you. I keep a file with cuttings from newspapers of stories that I could use. Other books may spark ideas. Dreams can be useful if you can remember them. If you hang around coffee shops long enough, you may hear some juicy gossip that would make a good novel. Even songs, especially country and western may whet your appetite to consider.
After coming up with a number of ideas and documenting them, leave them for a few days, then come back and see what you think. I'm sure that in there somewhere will be the bones for a good plot. If you're unsure, run your suggestions by someone you trust and see what they think. A good way to progress from here is to use your imagination and explore some of your ideas. Consider what if? Think like a reader. Take your time and come up with a storyline.
That's it. You're on your way.