I'm so excited because my first novel is launched tomorrow as an ebook and will be available through Amazon.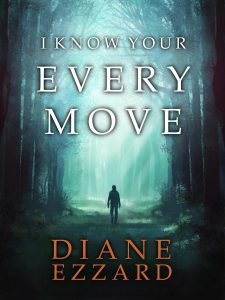 I have just had to write a press release.
By Diane Ezzard
One woman is killed every three days due to domestic violence in England and Wales. Thankfully Sophie isn't one of them.
Sophie Brown is an attractive young vulnerable girl from Bury in Manchester, England. She is trying to build a new life for herself working as a counsellor in a women's centre. She receives a number of menacing phone calls and wonders if her past is coming back to haunt her.
Sophie forms a close relationship with Cassie, one of her clients and tries to help her escape from the clutches of a violent boyfriend. While all the time her own life is being turned upside down with a series of disturbing events.
She believes she is being followed and the more she delves, the more her life is in danger.
Can she revisit her dark past before it's too late?
If you liked psychological thriller novels like Paula Hawkins' "The Girl on The Train" then you'll enjoy this.
Diane Ezzard's exciting and gripping suspense thriller novel, "I Know Your Every Move" is out now as an e-book with the paperback coming soon.
About the author
Diane Ezzard grew up in Manchester. She now lives in South East London close to her daughter and grandchildren. Before taking early retirement to concentrate on her writing, she worked as a HR manager, a counsellor, owned a cafe and managed a charity.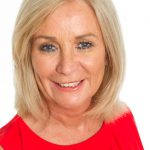 "I Know Your Every Move" is her debut novel.