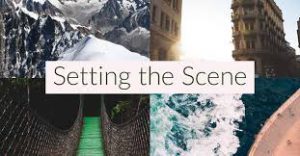 Scene Setting
If you show someone around your home, it's logical to do it one room at a time and tell them all about the aspects of that room as you enter each one.
Novels are built in the same way. Each scene is set in a specific location, time zone and from one point of view. If this is to change, i.e. from a new perspective, then it needs to be a new chapter.
Each scene should move the story forward. Scenes aren't just scenery.
Pacing is important. How quickly or slowly you move from scene to scene will impact on the story. It is essential that there is a variety of pacing. In a film, there are times when the camera focuses in and we get to see every little detail, as though we were watching under a microscope. There are other times the scene moves so fast we could almost miss it.
The reader needs to be asking the question, "What happens next?" Keeping this in minnd will help will putting in cliffhangers, often at the end of chapters.
You should establish character arcs, or cause and effect. What has happened in a scene will impact on the characters so the consequences of past scenes need to be shown. The reader shouuldn't have any unanswered questions.
The way the scenes are set should make the story easier to follow. There should be links. One way of organising this is with mind mapping. You can use visual aids such as index cards or post-it notes. Each card should describe a scene and its purpose. Storyboarding is another visual approach. Sketch out the big moments of the scene. Here you can check what is essential and what can be left out.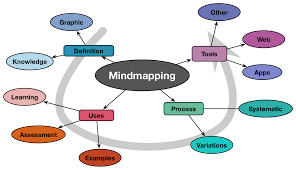 There are different types of effective scene openings:-
Start a scene with action. This can grip the reader. If they see a dilemma, they will want to keep reading.
Start with a summary. This gets the reader thinking. e.g. The dead man's body had been there a week.
Begin by revealing a character's thoughts. This introduces us to that person straight away.
Start with a striking setting. This can be effective in setting the mood and the tone.
Begin with dialogue. It can be compelling for the reader if they read about a conversation at the start.
Ways to end a scene:-
End mid-action with a cliff-hanger to keep the reader wanting to know more
End with a character realisation. This gets the reader wondering what they are going to do about it.
Finish with a character discovering a major obstacle. The reader will be curious how the character is going to deal with it.
End with emotional turmoil.  The scene may be over but not the fallout.
End with a clue about things to come. The promise of a further revelation is a good way to leave the reader anticipating what is ahead.